Advanced Machining & Design is a machine shop with experiences in design, manufacturing, and machining of quality parts for the construction, agriculture and aerospace industries.  Owner, Chris Berndt, started Advanced Machining & Design in 2011 by renting a small garage size space and purchasing a Haas CNC mill.  In 2016 he built a new facility and expanded adding on an additional Haas CNC mill, Fanuc wire EDM, and a Hurco CNC lathe.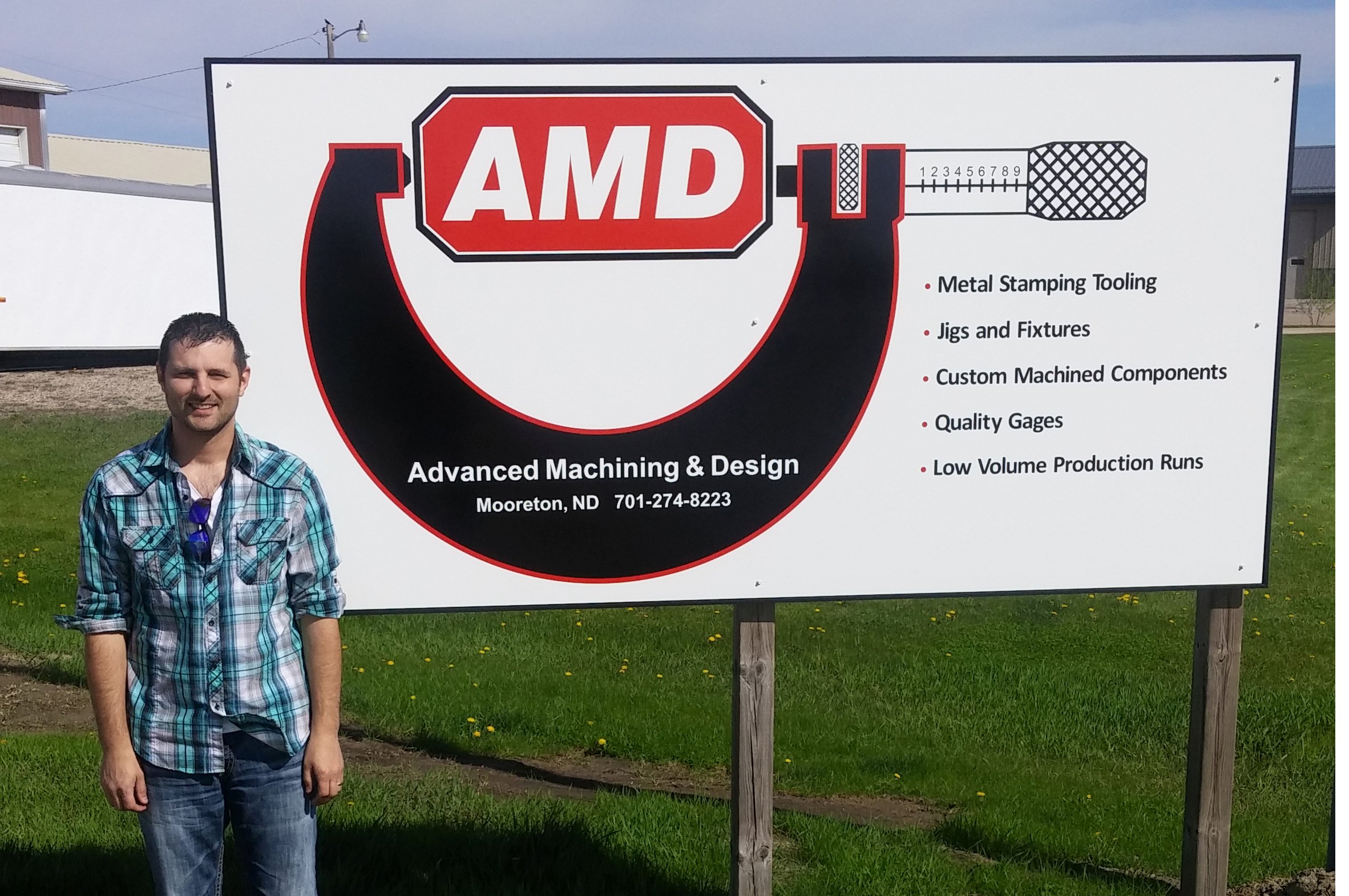 Chris' extensive knowledge in machining allowed him to build his core business around automation equipment builds, tooling (blanking, progressive, forming dies), and machine fixturing projects.
"Prior to operating my own business, I worked for a major window producing company.  Holding position as a Tool and Die Maker, then moving into leadership roles as Tooling Manager and eventually to the position of Manufacturing Engineering Manager.  Through this development, I have been able to combine skills, with strategic planning and design."
Chris decided that he wanted to do 100% of his programming in CAM software, he knew the best way to streamline and maintain accuracy was to focus on a CAM program that would give him the ability to be efficient saying, "I actually set up my business in part around my software decision."
"When first going through the process of evaluating CAM systems I looked at many possibilities.  My customers provide me with the part designs nearly every time.  So, I determined I need to focus on finding a CAM package that was capable, cost effective and easy to learn."
"I do 100% of my programming on OneCNC and none at the machine tool itself.  OneCNC has been a major part of my business success and is vital to my business.  The software went above and beyond my expectations and I have since upgraded 4 different times and do so every time a new version comes out.  I am confident OneCNC is constantly staying on top of the latest and greatest technologies curve and that is something that is extremely important to me.  This is a competitive business and I need to be able to make the highest quality parts as efficiently as possible and OneCNC does just that for me, It has been one of my absolute best business decisions yet to date."
After his recent upgrade to XR7, Chris has been very happy with the new additions, "I do some very intricate geometries and I have yet to come across any part that I was not able to produce at an extremely high level of quality.  It also utilizes very efficient tool paths.  The Z level roughing (high speed machining) has saved me countless dollars in tooling and removes material extremely efficiently and the finishing toolpaths leave a beautiful finish."
Advanced Machining & Design has grown every single year because they can answer the demands of their customers in today's competitive market.  "Without a tool like OneCNC, I would have struggled to produce at the level I do and deliver on such short lead times.  I enjoy the challenges that come with running my own business and I always have growth in mind and look forward to hiring another employee this year."
続きを読む...